The guys over at UTVonDemand put together an awesome article and video showing off their Polaris ACE 570 build. We were glad to be apart of the build when asked and excited to hear their feedback about our products. The ACE featured our Big Gun EVO U Series slip on exhaust for added performance and sound and our TFI Power Box for proper tuning. Check out what they had to say below and be sure to watch the video review as well! 
Published on February 1st, 2017 | by Joe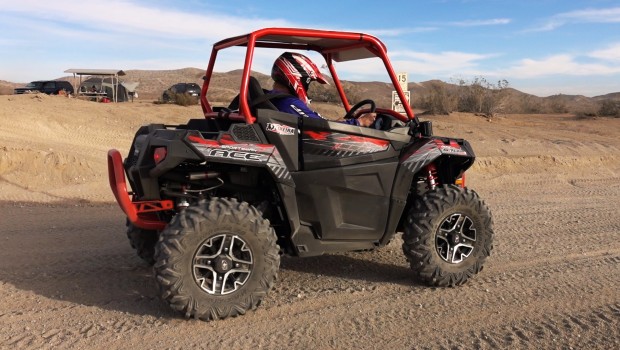 Must-have Polaris Ace Upgrades. Project Test: WITH VIDEO

While the all new 60" wide, 2017, Polaris Ace 900 XC has taken over as the single-seat king for wider trails, the original 48" wide chassis used on the Ace 320, 570, 900, and 2017 Ace 500, makes them rulers of tight woods and narrower ATV trails. For those looking for ways to improve your narrower track, McPherson Strut-equipped Ace for the rigors of aggressive off-road driving or racing, we at UTV on Demand teamed up with Teixeira Tech to build a better performing and more durable Ace.

For our project, we're building up a 2015 Ace 570 SP, but the modifications and upgrades should have similar benefits on the other 48" models.